WORLD WIDE DISTRIBUTED WORKSHOP
With BioShades we explore the potential of dyeing with bacteria as a less harmful alternative in TextileLab Amsterdam.
During the BioShades event we connected with 16 laboratories across Europe to dye textile with bacteria together! The BioShades event existed of a presentation, a hands-on workshop and an evening programme with experts from the field.
The event brough together artists, designers, scientists, chemist and researchers from different fields
FOCUS
Facilitate access to biotechnology techniques to artists and designers and facilitate collaboration by stimulating opportunities for collaboration and common language between creatives and scientists.
By connecting researchers, artists, scientists, industry and technologists that are experiment towards bio fabrication of sustainable and relevant alternatives to pollution problems in the fashion industry, such as the process of textile dyeing, we see potential for innovation to evolve faster.
Spreading the practise of OpenSource, commons and sharing of knowledge to create a more effective and informed ecology of actors in the field of fashion and textiles
Bio artistic research: collaborative approach of nature and human.
Work towards not only sustainable, but also circular solutions, by involving the industrial production chain to discover how to embed the processes in an old system, while we develop together a new one.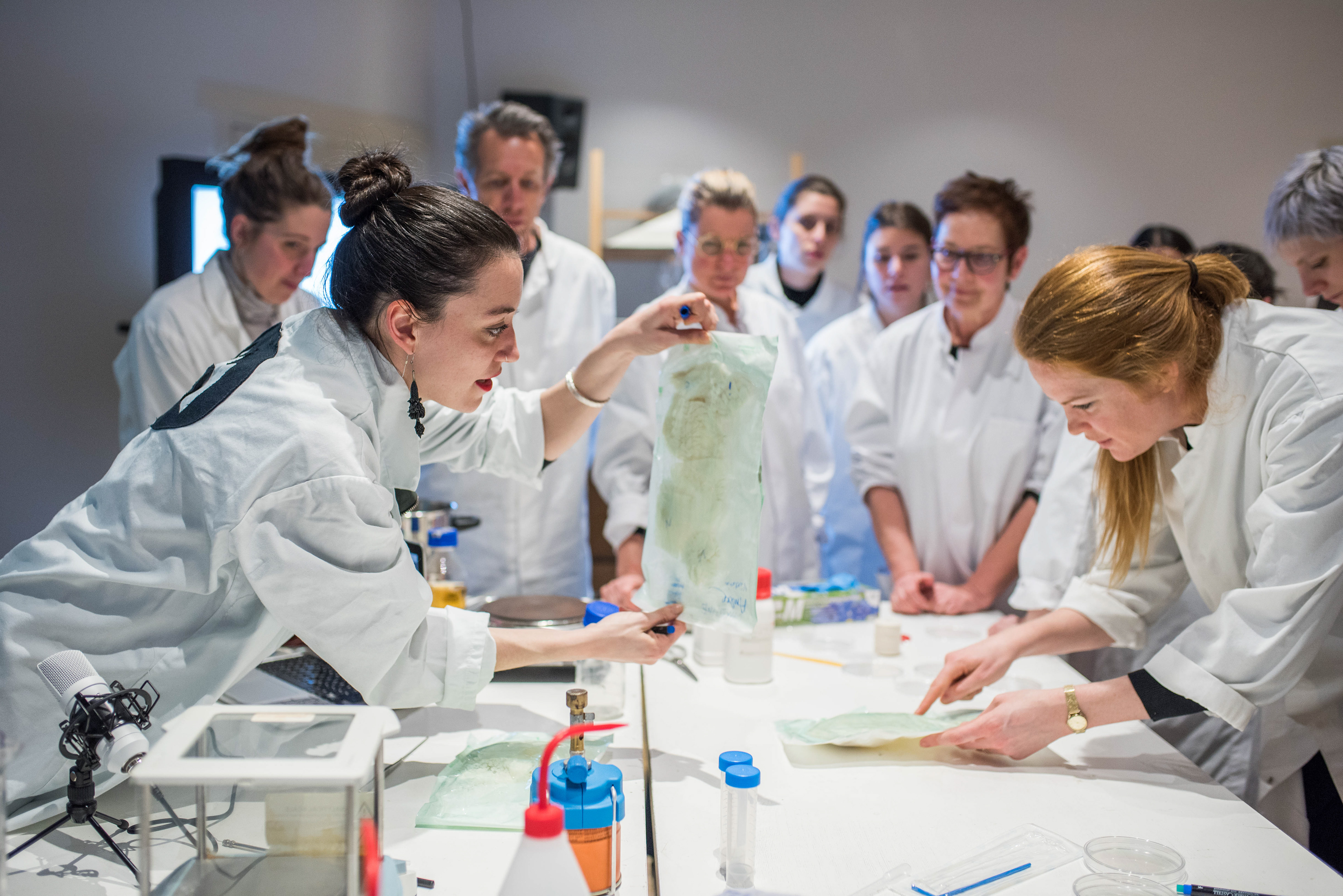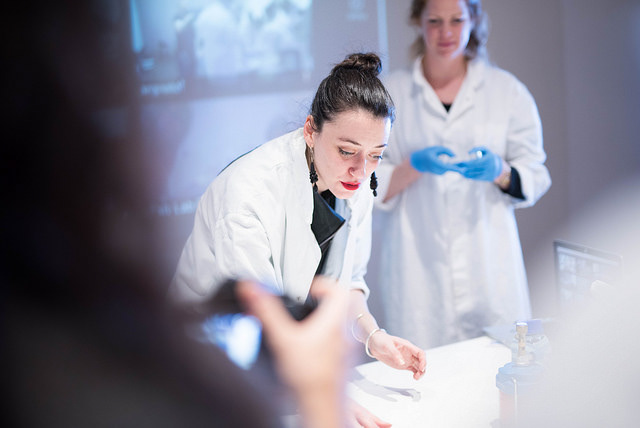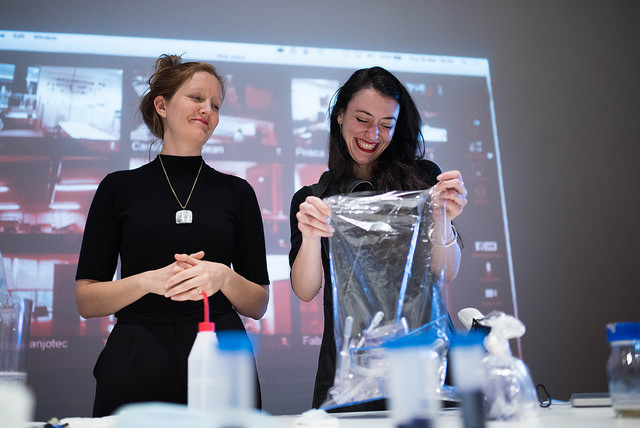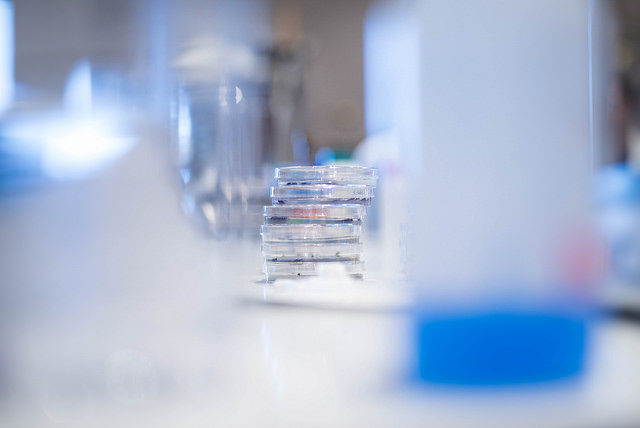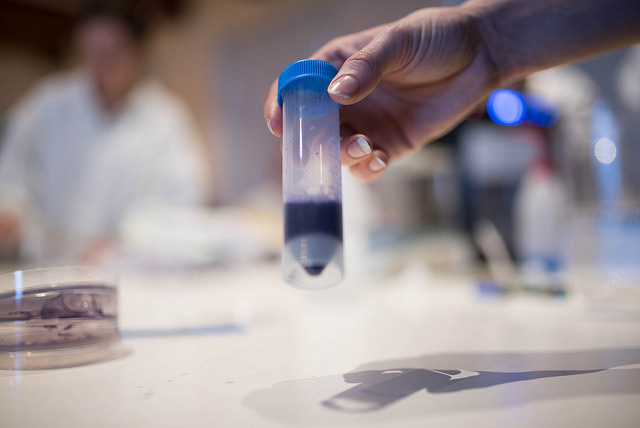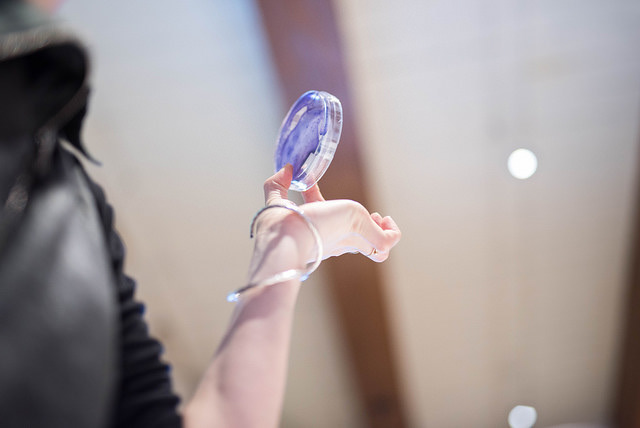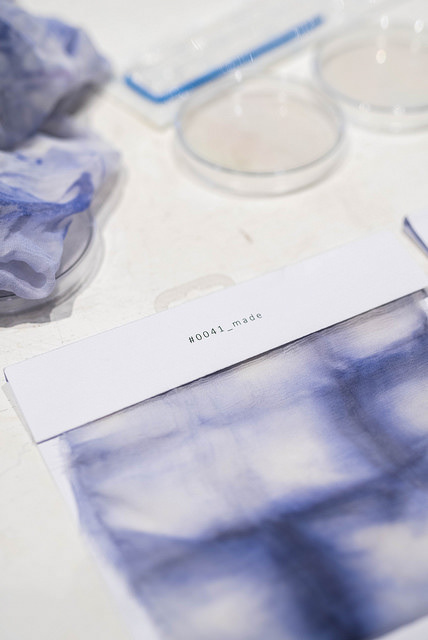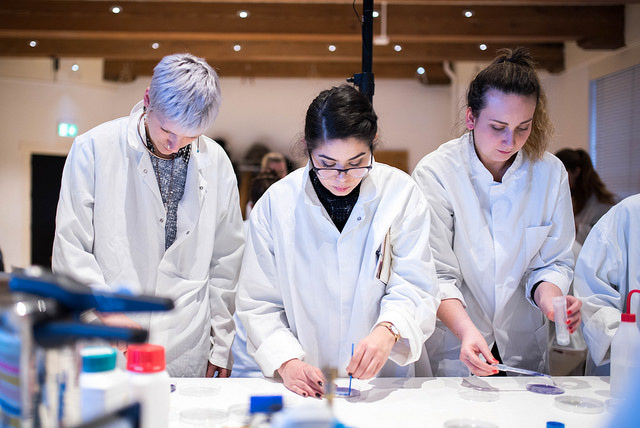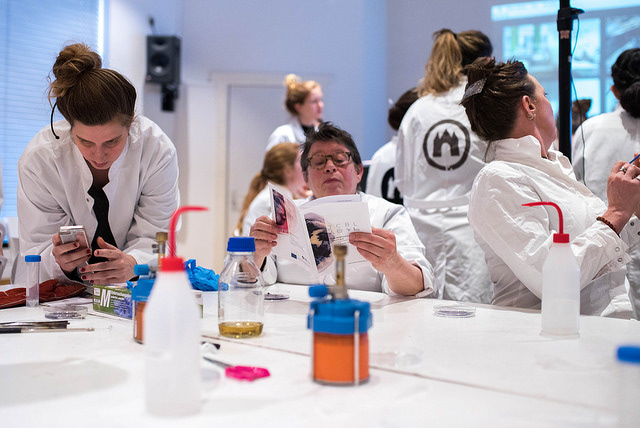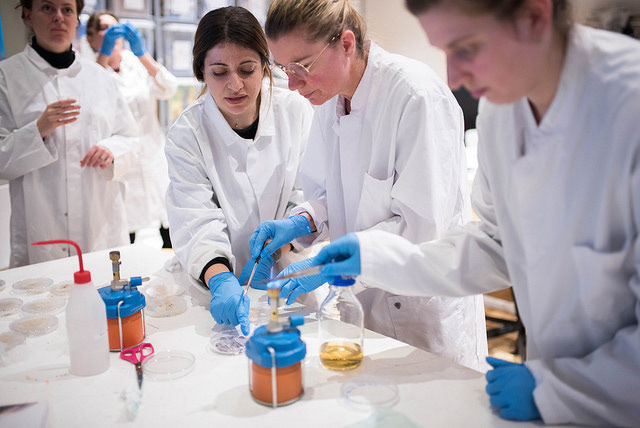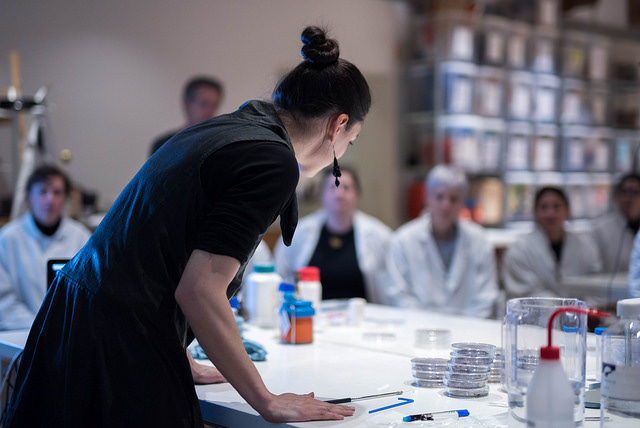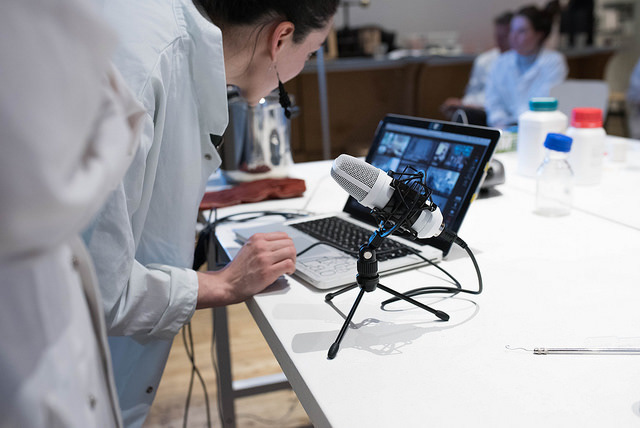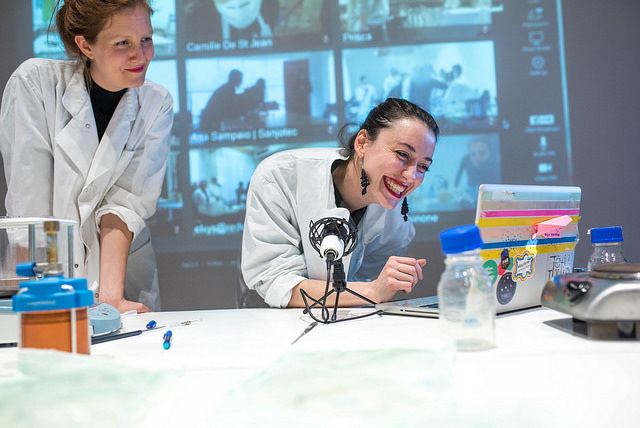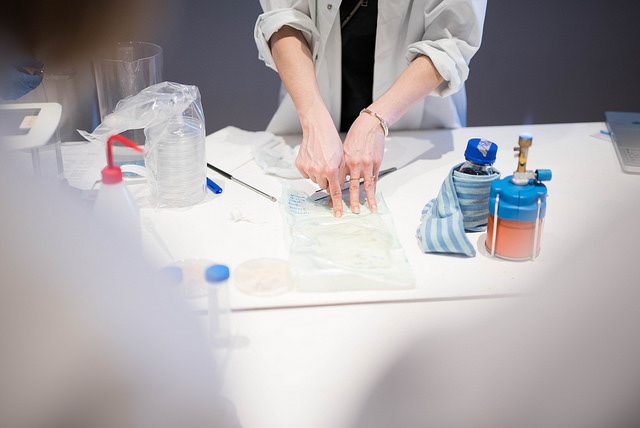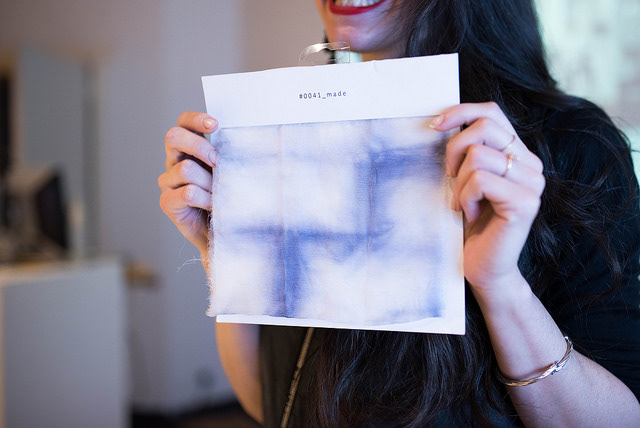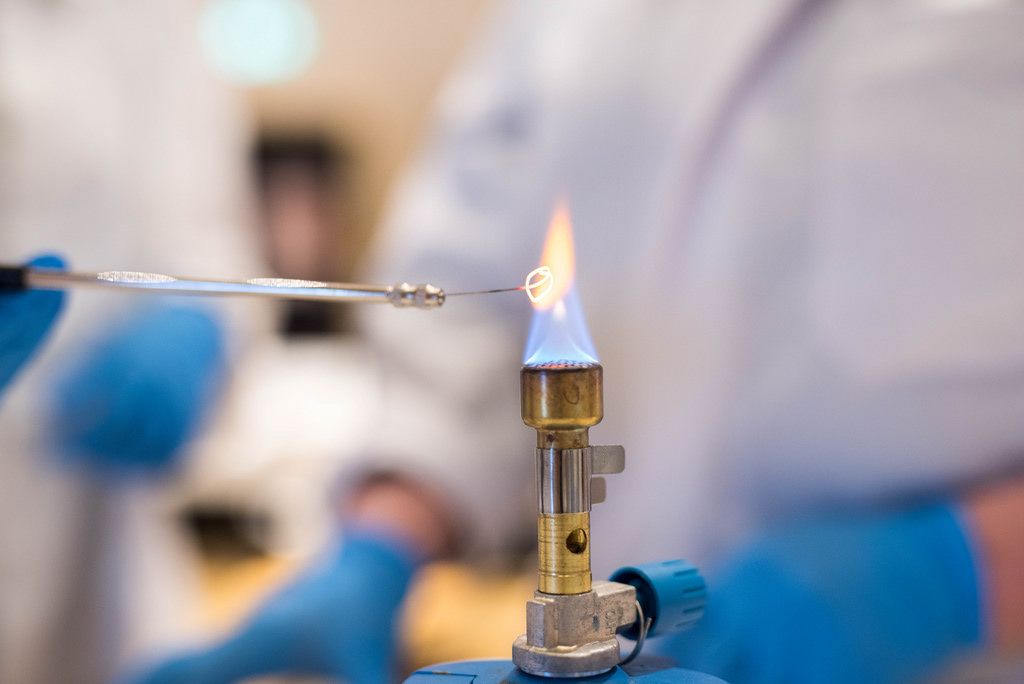 All image credits: Jimena Gauna for Waag — for more images please explore our Waag Flickr stream
During this TCBL BioShades event labs across Europe we connected through a video conferencing system and address this issue during a distributed bacteria dyeing workshop and an evening programme that gave the floor to experts from different fields.
The whole event took place at TextileLab Amsterdam – Waag, but laboratories across the globe could join in to actively participate and follow the instructions of the hands-on workshop.
The evening program hosted by the co-founders of TextileLab Amsterdam, Ista Boszhard and Cecilia Raspanti, brought together experts in sustainability, fashion research, community and knowledge sharing, OpenSource and commons.
We had the pleasure to have with us:
Roosmarie Ruigrok (Clean&Unique, Fashion Revolution NL)
Victoria Geaney (Fashion researcher)
Marleen Stikker (Director Waag)
Nina Papakonstantinou (creative researcher and architect)
Cecilia Raspanti (co-founder TextileLab, BioShades research lead)
Thomas Hervé Mboa Nkoudou (president of APSOHA - science open hardware Africa)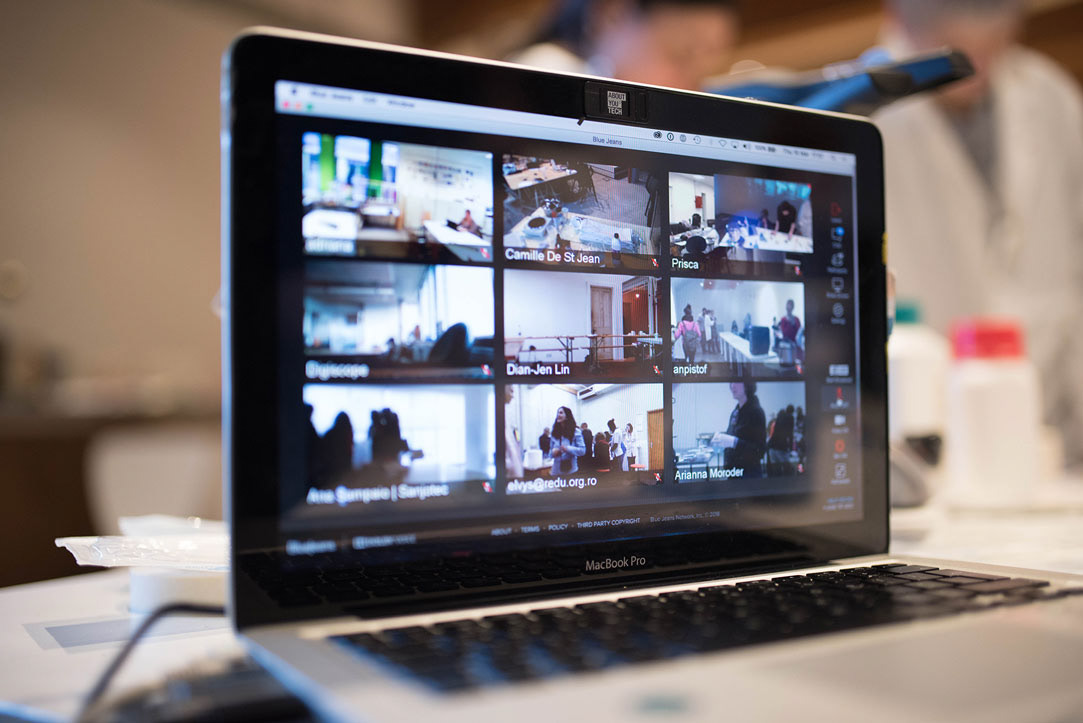 PARTICIPATINGS LABS
Textilelab Amsterdam Waag - NL
Fabtextiles - ES
Villette Makerz - FR
Redu - RO
MakingLab Athens - EL